2018 Alfa Romeo Stelvio Quadrifoglio Wins Award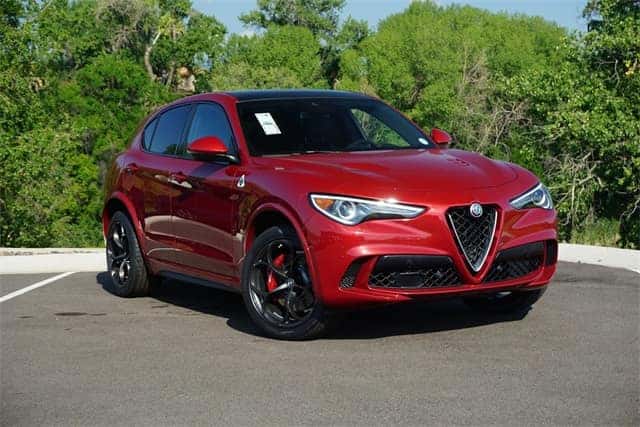 The newest and luxurious 2018 Alfa Romeo Stelvio Quadrifoglio is winning awards worldwide! The German magazine 'Auto Zeitung' has named the Stelvio "SUV of the Year" in the magazine's first year of running the competition! The Stelvio competed against ten other powerful brands but came out on top thanks to dynamic driving and handling skills. This high-performance SUV boasts an innovative Q4 all-wheel drive system, Alfa™ Active Torque Vectoring, Alfa™ Active Suspension and Chassis Domain Control (CDC) system that edged out its competition.
At Mike Ward Alfa Romeo near Denver, Colorado, we currently have eight 2018 Alfa Romeo Stelvio Quadrifoglio SUVs available for you to choose from! Stop in today and let us show you the many reasons this luxury performance SUV is an award-winner!