2019 Alfa Romeo Stelvio Quadrifoglio Spoils You With Amazing User Technologies
The new 2019 Alfa Romeo Stelvio Quadrifoglio is not only a gorgeous luxury SUV, but it's also packed full of useful user technologies that are equipped to make your drive more enjoyable.  Plus, these features help keep you safe at the same time.  Here are some of the features you can look forward to using in this Stelvio trim:
DNA Drive Mode Selector – Choose the best drive for you with the DNA mode.  You can choose between dynamic, natural, advanced efficiency, and race.  Selecting the race mode will increase your torque output to improve your performance. 
 Active Suspension – If you're looking at a more adaptive suspension type, this is exactly what you want.  It helps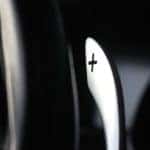 to detect and absorb bumps in the road to enhance your handling and the amount of comfort you drive in.  
 Column-Mounted Aluminum Paddle Shifters – Take more control of your drive even with the automatic transmission.  The paddle shifters allow you to switch gears instantly without removing your hands from the steering wheel! 
Integrated Brake System – This is an advanced brake system, perfect for a powerful SUV!  No matter how short of a distance you have to brake in, it will react quickly.   
At Mike Ward Alfa Romeo near Denver, Colorado we have four available 2019 Alfa Romeo Stelvio Quadrifoglio SUVs in our inventory at our Highlands Ranch dealership.  These are all discounted by $1,000 thanks to our Mike Ward discount!  Click here to view what we have available, then stop by for a test drive and try out these exciting features.