Experience the Luxury and Performance of Alfa Romeo Giulia Sport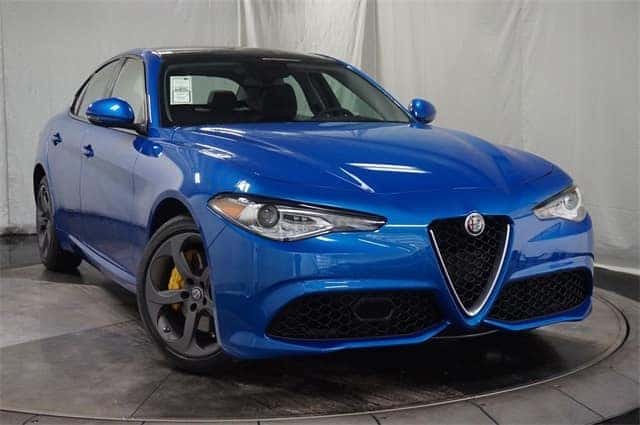 With the 2018 Alfa Romeo Giulia Sport, the ability to turn heads and create a sense of envy from your fellow drivers comes naturally. Sitting in the driver's seat of the Giulia is like being teleported into the most luxurious of atmospheres. The high-quality leather seats are designed to emphasize the comfort you will experience as you settle in for the powerful punch of the turbocharged inline-4 engine. The sleek leather-wrapped steering wheel with the steering column paddle shifters help you feel like you are behind the wheel of a racecar, deftly handling even the tightest of corners with the Giulia's sporty precision.
The luxury of the 2018 Alfa Romeo Giulia Sport's interior is only matched by expensive luxury sedans. If comfort and exciting driving performance sounds like a good combination of features for you, then Mike Ward Alfa Romeo is the place for you to go. Get behind the wheel of one of the 2018 Giulia Sport models in our inventory and feel for yourself the comfort and beauty that you can only get with the Giulia Sport.