Learn About the 2023 Alfa Romeo Stelvio Quadrifoglio Performance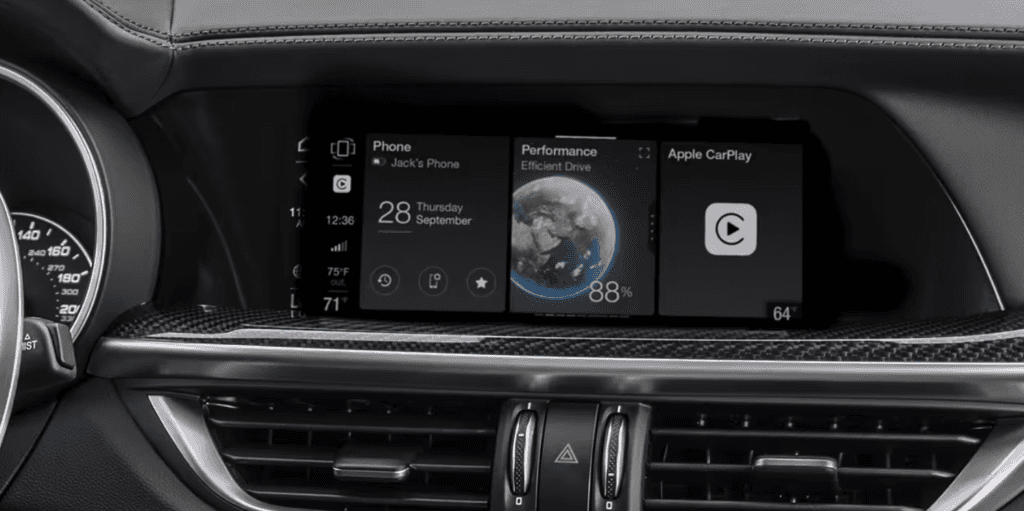 2023 Alfa Romeo Stelvio Quadrifoglio Performance
A Deluxe Powertrain for the Top-End Stelvio Quadrifoglio
The 2023 Alfa Romeo Stelvio Quadrifoglio is the iteration of the high-end luxury SUV reserved for drivers who want the most performance possible in their daily travels. Equipped with a dynamic twin-turbocharged 2.9L V6 engine under the hood, the Stelvio Quadrifoglio commands the road with an imposing presence. Delivering 505 horsepower to whatever road the driver wants to zip around on, every press of the gas pedal resonates with a satisfying sound from the engine as it revs up. Keeping acceleration seamless for improved ride quality, the automatic eight-speed transmission ensures that maximum performance doesn't have to feel jarring in the cabin.  
Versatile Handling That Makes the SUV A Titan for All-Weather Colorado Conditions
Colorado driving can often demand a certain level of handling for extreme road conditions. Situations such as snow-covered roads and uneven terrain can make steering much more difficult than when on clear roads. This is where the standard AWD platform that the 2023 Stelvio Quadrifoglio rides on comes into its own. Every steering input from the driver is seamlessly transferred to all four wheels for accurate and quick response times. This ensures that the SUV is always ready to reliably react to a situation that might arise.  
Visit Mike Ward Alfa Romeo of South Denver for 2023 Alfa Romeo Stelvio Quadrifoglio Performance Details
Are you someone who not only wants to have a stylish SUV but one that also delivers impeccable performance at the same time? Visit Mike Ward Alfa Romeo of South Denver in Highlands Ranch, CO today, and let us offer you information about why the 2023 Alfa Romeo Stelvio Quadrifoglio is a sensational choice. Packing performance that rivals elite sportscars and offering versatile AWD handling, there are plenty of reasons why you should consider making this SUV your next vehicle purchase!  
(Photo Credit: Alfa Romeo)