Mike Ward Alfa Romeo Rally to Take it to the Track Night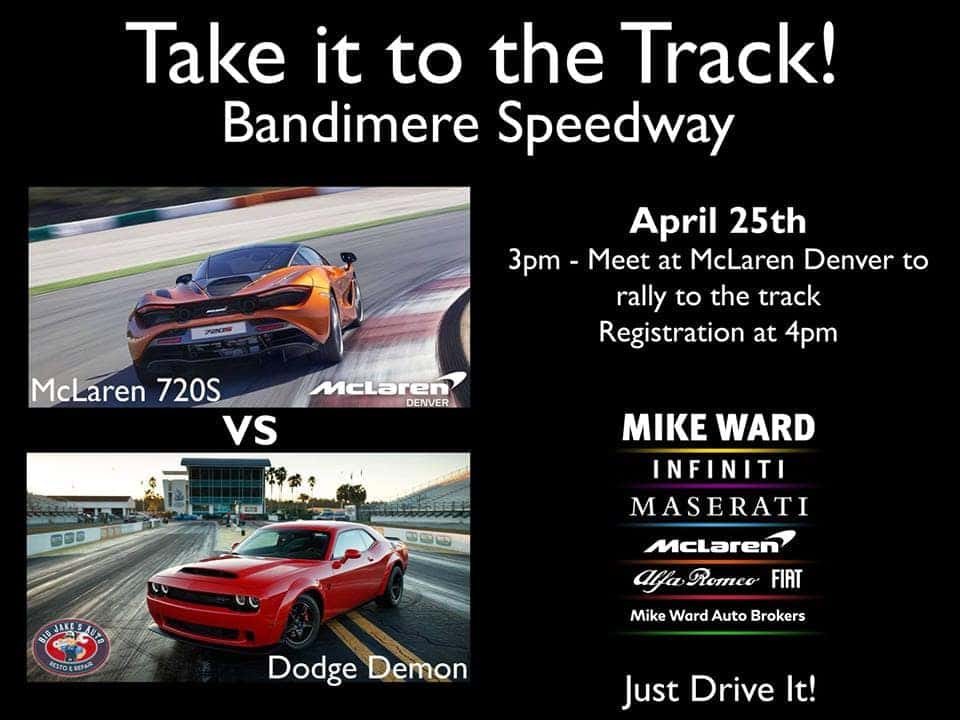 Mark your calendar for a fun time with Mike Ward Alfa Romeo on Wednesday, April 25.  Join other auto enthusiasts as we rally down to the Bandimere Speedway Take it to the Track Event.  We will meet at Mike Ward Auto Group in Highlands Ranch at 3 pm then head to Bandimere Speedway.  Registration begins there at 4 pm.  If you would like to participate in the event, Bandimere Speedway charges $35 for you to run your vehicle for the night.  There is also a $15 admission fee to their event.
Contact Mike Ward Alfa Romeo with questions about this rally to Take it to the Track!