New 2024 Alfa Romeo Tonale Trim Levels Available Near Denver, Colorado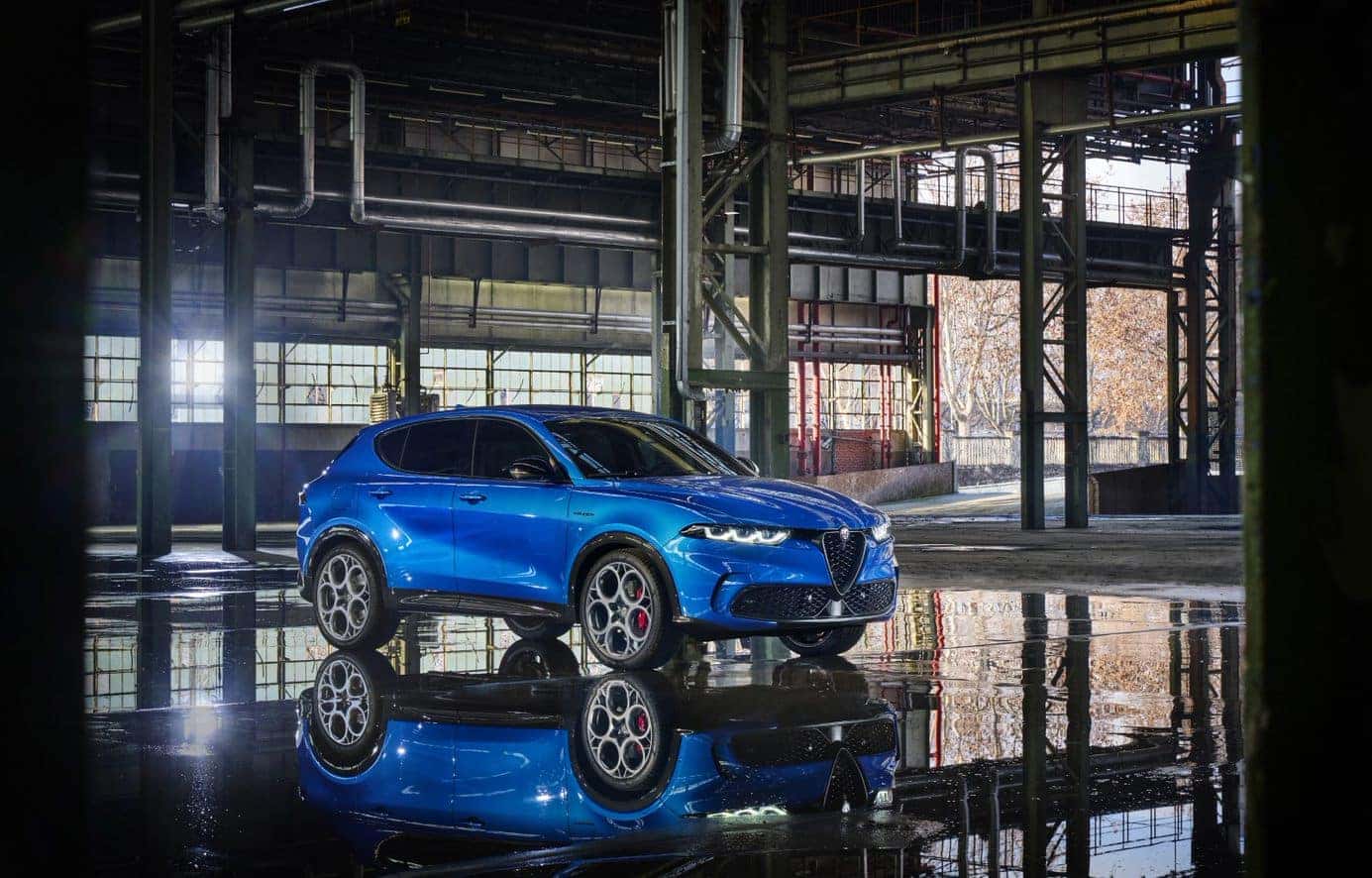 2024 Alfa Romeo Tonale Trim Levels
BASE MSRP: $42,995
Horsepower: 285
Estimated Combined MPGe: 75 MPGe
Get to Know the 2024 Alfa Romeo Tonale Sprint
The 2024 Alfa Romeo Tonale is bringing a new direction to the classic Alfa Romeo vehicle formula. This SUV is the first vehicle from the brand to offer a PHEV version for more efficient and environmental-friendly vehicle operation. Models equipped with this powertrain get a 1.3L turbocharged four-cylinder engine that is paired with a 90-kilowatt electric motor. This delivers 272 combined horsepower for a ride that is quintessential Alfa Romeo. Conventional Tonale Sprint models come equipped with a turbocharged 2.0L four-cylinder engine that delivers 256 horsepower. The PHEV Tonale is paired with a six-speed automatic transmission, while the gas-powered version has a nine-speed automatic transmission equipped instead. All Tonale trims come with standard AWD maneuverability. 
Infotainment capabilities in the 2024 Alfa Romeo Tonale are extensive thanks to the upgraded Uconnect 5 system that the SUV will come equipped with. From its 10.25-inch touchscreen, both convenience and media applications are readily accessible. Wireless connectivity to both Apple CarPlay and Android Auto makes linking compatible smartphones hassle-free. The Tonale also comes with a wireless smartphone charging pad in every trim level of the SUV. Alfa Connect and Alexa integration add welcome convenience to the everyday ride that drivers will experience while cruising around Colorado in the Tonale.  
Get to Know the 2024 Alfa Romeo Tonale Ti
The Ti trim of the 2024 Tonale gains an even more commanding presence with its gloss black exterior and superb 18-inch Black Diamond wheels. Inside the SUV, occupants of the Tonale Ti will enjoy the ambient lighting system to diversify the feeling inside the vehicle. This is the version of the Tonale for drivers who want to make a statement while transporting their family across Colorado.
Get to Know the 2024 Alfa Romeo Tonale Veloce
As the deluxe version of the Tonale family, the Veloce trim level leaves nothing behind when it comes to the ultimate cruising experience in the Denver Metro region. This iteration of the SUV is equipped with an adaptive dual-mode suspension for greater handling stability and overall proficiency. Step inside a 2024 Tonale Veloce, and occupants will find the seats are upholstered with superb Alcantara for top visual appeal and comfort. Combined with the already loaded interior full of coveted amenities, and the result is an SUV suited for the most discerning Front Range families.
Learn About a 2024 Alfa Romeo Tonale Trim Level with Mike Ward Alfa Romeo of South Denver
Everyone at Mike Ward Alfa Romeo of South Denver in Highlands Ranch, CO, is excited to offer the innovative 2024 Alfa Romeo Tonale. As the first Alfa Romeo model that offers a PHEV option, this is the opportunity to experience a performance-focused ride with a futuristic approach. We are happy to help you start the ordering process for this new vehicle. Contact us today and ask one of our friendly sales associates about how we can help you get started!
(Photo Credit: Alfa Romeo)