Certified Pre-Owned 2022 Stelvio Veloce Available for Purchase near Denver, CO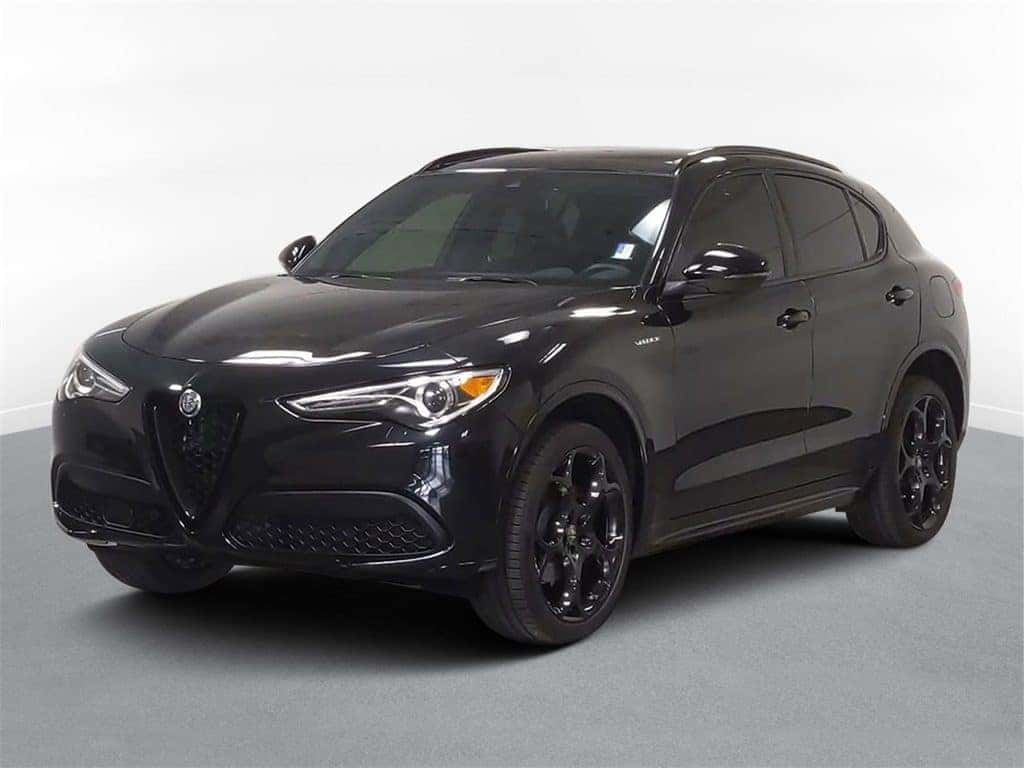 Quality Certified Pre-Owned Alfa Romeo SUV Available for Purchase
The Alfa Romeo Stelvio has always been an exemplary member of the luxury SUV market in Colorado. With the introduction of the Veloce trim, customers get a deluxe version of the SUV that is just a step below the premium Quadrifoglio trim. At Mike Ward Alfa Romeo of South Denver in Highlands Ranch, CO, we are excited to offer a Certified Pre-Owned (CPO) 2022 Alfa Romeo Stelvio Veloce in our inventory. This is a rare opportunity to own a recent model year vehicle from our CPO inventory. 
The Excellence of the CPO 2022 Stelvio Veloce
Trusted Performance – Equipped with the same inline-four engine that its baseline trim has, the 2022 Stelvio Veloce is a capable around-town family cruiser. The eight-speed automatic transmission that is paired with the engine keeps gear shifts responsive for seamless acceleration. AWD handling ensures that you always have optimal maneuverability when navigating Colorado roads all year long. 
Loaded Interior Features – With the introduction of the Veloce trim, premium elements from the Quadrifoglio trim make their way down to a new option. Heated front seating, a hands-free liftgate, and high-quality leather upholstery give the Stelvio Veloce its premier feel of luxury and convenience. Infotainment options are also plentiful in the Stelvio Veloce. Apple CarPlay and Android Auto highlight the smartphone connection applications accessible to passengers. Integrated navigation is also included with the Veloce trim level. 
CPO Benefits – When you purchase a Certified Pre-Owned Alfa Romeo from Mike Ward Alfa Romeo of South Denver, you are getting a vehicle that has met high standards for quality and performance. This 2022 Stelvio Veloce only has one previous owner and has a clean CARFAX report so that you know you are getting an SUV that has been treated well. Our technicians have also given the vehicle their full inspection to ensure that you are getting the best version of this vehicle possible!