Why Do Colorado Luxury-Minded Customers Choose a New Alfa Romeo?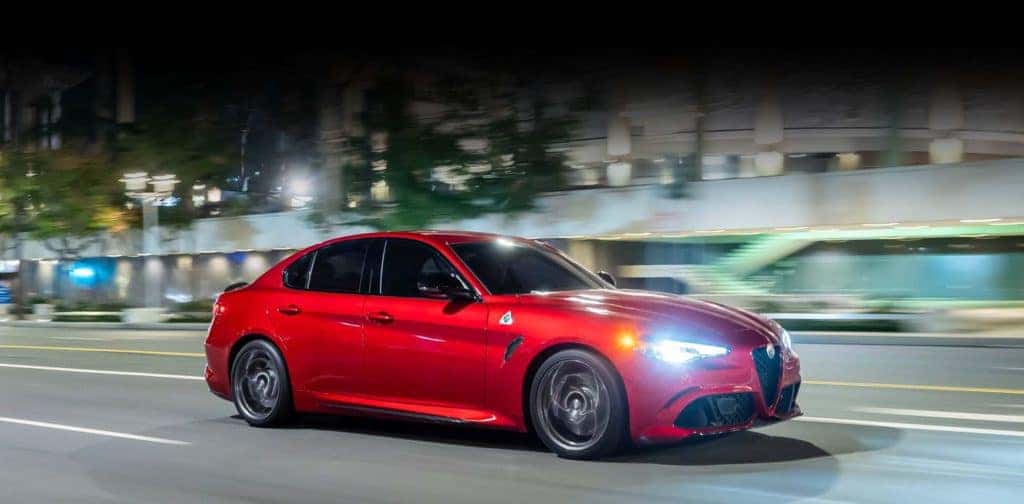 Why Choose an Alfa Romeo When Luxury Vehicle Shopping?
When looking around for a high-end luxury vehicle that will make you and your family feel like royalty, a new Alfa Romeo might just be exactly what you've been looking for. Blending modern ingenuity with a classic Italian atmosphere, any new vehicle from the historic brand will meet discerning customer expectations. You also won't be sacrificing any performance, as today's Alfa Romeo models have vigorous powertrains that have the refinement for enjoyable adventures all over Colorado. To shop for a new Alfa Romeo today, make your way to the trusted Mike Ward Alfa Romeo of South Denver dealership in Highlands Ranch, CO. 
The Choices for a Sensational New Alfa Romeo Vehicle
Alfa Romeo Giulia – As the sedan member of the lineup, the Alfa Romeo Giulia invites you to experience the elite sportiness of what the brand has to offer. Whether it's a standard version or the deluxe Quadrifoglio iteration of the Giulia, you can be assured that the amount of power you have at your command exceeds your expectations. Inside, you and your fellow passengers will be greeted with a cabin that is equipped with modern amenities and comfortable elements to accentuate even the most mundane travels. 
Alfa Romeo Stelvio – Taking the versatility of an SUV and amplifying it with sports car performance, the Alfa Romeo Stelvio is the vehicle for a customer who wants to treat their family to a dynamic everyday cruiser. Much like its sedan counterpart, the powertrains of the Stelvio and Stelvio Quadrifoglio ensure peak enjoyment on any trip. The spacious cabin of a modern Stelvio invites everyone seated inside to rest comfortably as you all travel to your next destination. Only high-quality materials and premium amenities adorn the interior for the quintessential Alfa Romeo quality that today's Denver Metro customers crave. 
(Photo Credit: Alfa Romeo)